Undergraduate Studio II Professor Joy Knolbaugh - Proposal for two schools in downtown Ann Arbor that balance the private program of elementary school education with a public conference space, united and balanced with yoga at the heart of the formal language and spatial relations (the eagle pose is the anchor).
Winter 2013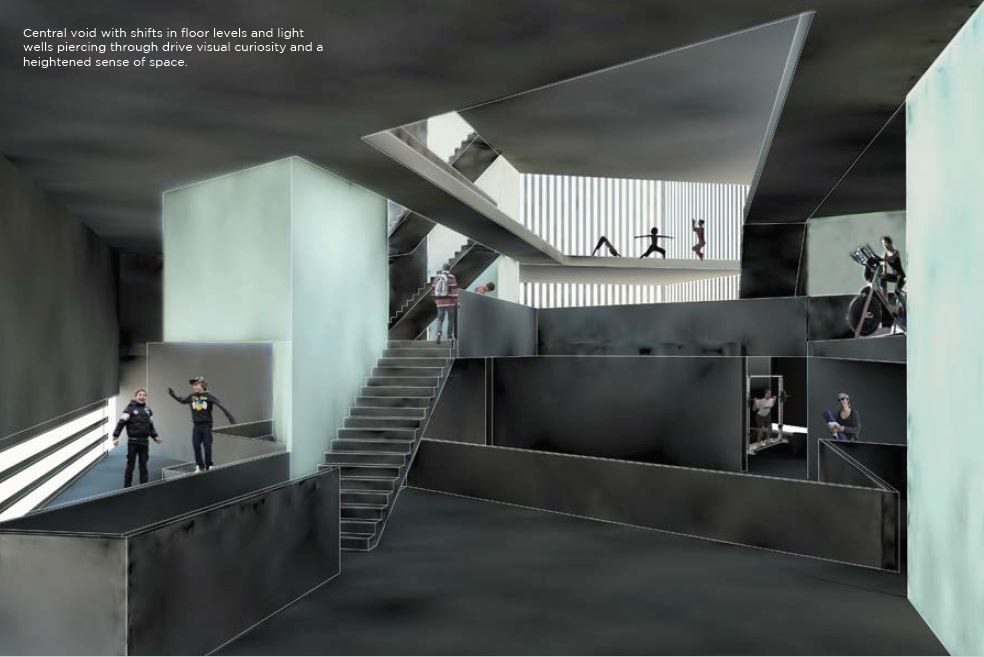 Diagrammatic light box with vinyl topography and mylar inserts to develop key site axes and connections.
Lotus School Sites I and II (left to right)
Lotus School I is a key link between the suburban west and the downtown Main St. to the east intersected by the train line. Lotus School II anchors the downtown on a prominent corner on Main St. linking suburbs to the university campus. 
Herman Hertzberger Apollo School Precedent Study Model & Drawings